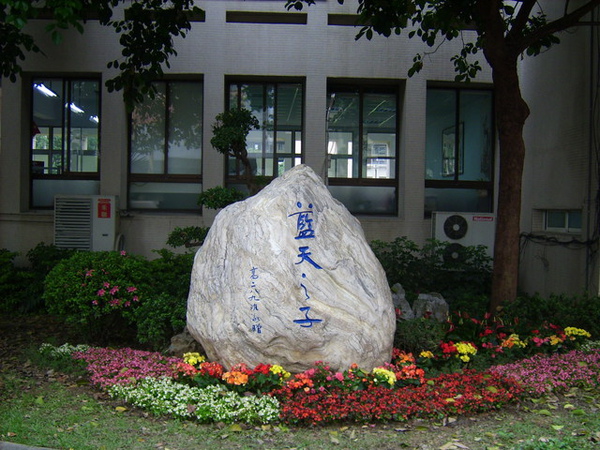 My senior high school has one famous slogan, " Study and Play". How do we say that? My school is top two high school in Taipei City, so there are many active and intelligent students. However, it doesn't mean that we only know how to study but also know how to play. Studying through some extracurricular activities is also important for us. For example, we hold our own graduate party and ceremony every year. I still remember that our topic that year was Moulin Azure and The Empire of HSNU. You can check the following links. It's very powerful.
http://www.hs.ntnu.edu.tw/2003web/note/ceremony/62/
I was the satff in graduate ceremony team. It was a big organization which has more than two hundred members. Those students were so-called university students-to-be. All of them got the university permission early, so they had free time to hold this meaningful ceremony together. I was responsible of general adminstration and art design. Because we didn't have much money to build our palace, we must finish every property through other ways.
Take the stone lion in front of the palace for example. The color of stone was similar to gray but the material should be very solid. How to do that? We used a very creative, green and economical way. First, we collected many old newspapers and torn them into tiny pieces. Then, we added water into a can with those pieces. We kneaded those papers as we kneaded the dough. Ten minutes later, we added some glues into the can again and kneaded them. Little by little, it mixed together and became one color, gray. It looked like clay and we can put onto the surface of a lion model whose framework are bamboo pieces. Finaly, we used a burin to sculpture the eyes, body, and so on. The lion was done.
We spent much time making the palaces through recycled papers. How amazing!! Last week, my shcool had its 60-years-old birthday celebration. My juniors made a more creative and special plan. They held a pop concert on the campus and invited many alumnis to celebrate this special day together. I took some photos as follows. Let's celebrate it together.