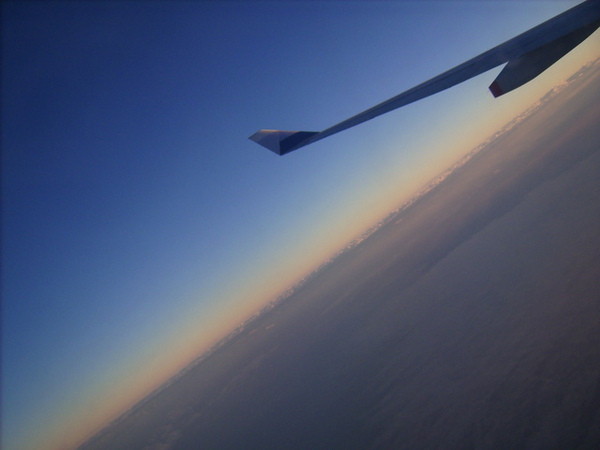 On the sixth and also my last day of Japan trip, I felt a little sad. Time flied so fast. It's going to be the time to say goodbye to my Japanese friends. I woke up at 7 o'clock and arranged my luggage. There were many souvenirs, food and clothes. My trunk was almost full and I was a little afraid that it would be overweighed. After eating breakfast with Eiji's family, Eiji and I took a train to the Osaka JR station.
I met with Shoji and Miki at JR station. They were very hospitable and insisted to see me off even if they had to get up early. My bus to the Kansai airport departed at ten a.m. It meant we only have half an hour to talk. Sincerely, I was very appreciated of their help and kind entertainment. Now we are only students, we have more time and free schedule to travel. Sooner or later, we will have jobs and become full-time staffs. Then, it's not as easy to meet each other as now. Therefore, I invited them to visit Taiwan again. I think they will feel our energy and diversity again.
It's time to say goodbye. I carried my luggage and got on the bus. I sat near the window, waving my hands. They responded me a sweet and friendly smile. At that moment, I almost cried. I pressed the shutter continually and hoped to catch this moment forever. Until now, I still remember this scene. Their smile is always existed in my brain. I believe that we will meet again one day. Where? It may be on the corner of the earth.
Finally, who is my fifteenth friend met in Japan? He is a Taiwanese, Ethan and we met in the Kansai airport. To know more about him, I think I should wait for next coincidence. Anyway, the world is too small. Let's rock the world!!!